Maseli Bernard
Bernard Maseli (1965 Strzelce Opolskie) – wibrafonista (gra też na belafonie, marimbie i elektronicznym instrumencie MalletKAT), kompozytor, producent. Absolwent i dyplomowany profesor Akademii Muzycznej w Katowicach. Od lat mieszka w Sopocie, ale udziela się z tutejszym środowisku jazzowym.
W 1985 roku, podczas studiów w Katowicach, związał się z zespołem Walk Away (m.in. Adam Wendt), z którym grywa do dzisiaj. W tym samym roku zdobył Grand Prix festiwalu Jazz nad Odrą oraz nagrodę indywidualną. Nagrał z nimi kilkanaście płyt, zjeździł świat niemal cały, zaliczył najważniejsze festiwale nie tylko Europy (m.in. Jakarta Jazz Festival) oraz odbył trasę koncertową z Urszuli Dudziak z Milesem Davisem.
W latach 1985-87 równolegle grał w zespole Young Power. Później, od roku 1992 współtworzy duo Back In (z Zbigniewem Jakubkiem), a od roku 1995 trio Music Painters z Krzysztofem Ścierańskim i Jose Torresem. Występował też tylko ze Ścierańskim jako duo Big Two.
W 1999 roku zainicjował powstanie formacji Globtrotters (m.in. z Jerzym Główczewskim), a w siedem lat później międzynarodowy projekt Colors (m.in. Ścierański i Marek Raduli).
Poza tym, w 2011 roku nagrał solowy, całkowicie elektroniczny, album "Diary" oraz wziął udział w międzynarodowym projekcie "Unfinshed Business" gitarzysty Deana Browna. Niedługo poyem zorganizował kolejne trio pn. MaBaSo.
Niezależnie od tego wszystkiego, w 2013 roku powołał do życia jednorazowy projekt "Tribute to Jerzy Milian" (Letnia Akademia Jazzu) z udziałem trzech innych wibrafonistów oraz sekcji rytmicznej, który powracał na scenę przez kilka kolejnych lat na – m.in. Sopot Molo Jazz Festival 2016. Wziął też udział z zespołem Laboratorium w cyklu imprez "Tribute to Zbigniew Wodecki (2018), a w cztery lata później w wielkiej gali "Era Scharffera" w Filharmonii Szczecińskiej.
Współpracował m.in. z tak znanymi artystami jak: Rasm Almashan, Victor Bailey, Ewa Bem, Bob Berg, Randy Brecker, Dean Brown, Bill Bruford,  Mino Cinelu, Urszula Dudziak, Bill Evans, David Fiuczyński, Frank Gambale,  Matthew Garrison, David Gilmore, Anna Maria Jopek, Kasia Klich, Eric Marienthal, Pat Metheny, Nippy Noya, Zbigniew Preisner, Beata Przybytek, Marek Raduli, Anna Serafińska, Paco Sery, Grzegorz Skawiński, Stanisław Soyka, Mike Stern, Lora Szafran, Mieczysław Szcześniak, Michał Urbaniak, Paul Wertico oraz m.in. zespołem Carrantuohill i Electric Shepard.
Od ponad ćwierć wieku, jako wibrafonista, wygrywa w ankiecie "Jazz Top" miesięcznika "Jazz Forum", gdzie notuje również wysokie pozycje jako kompozytor i aranżer.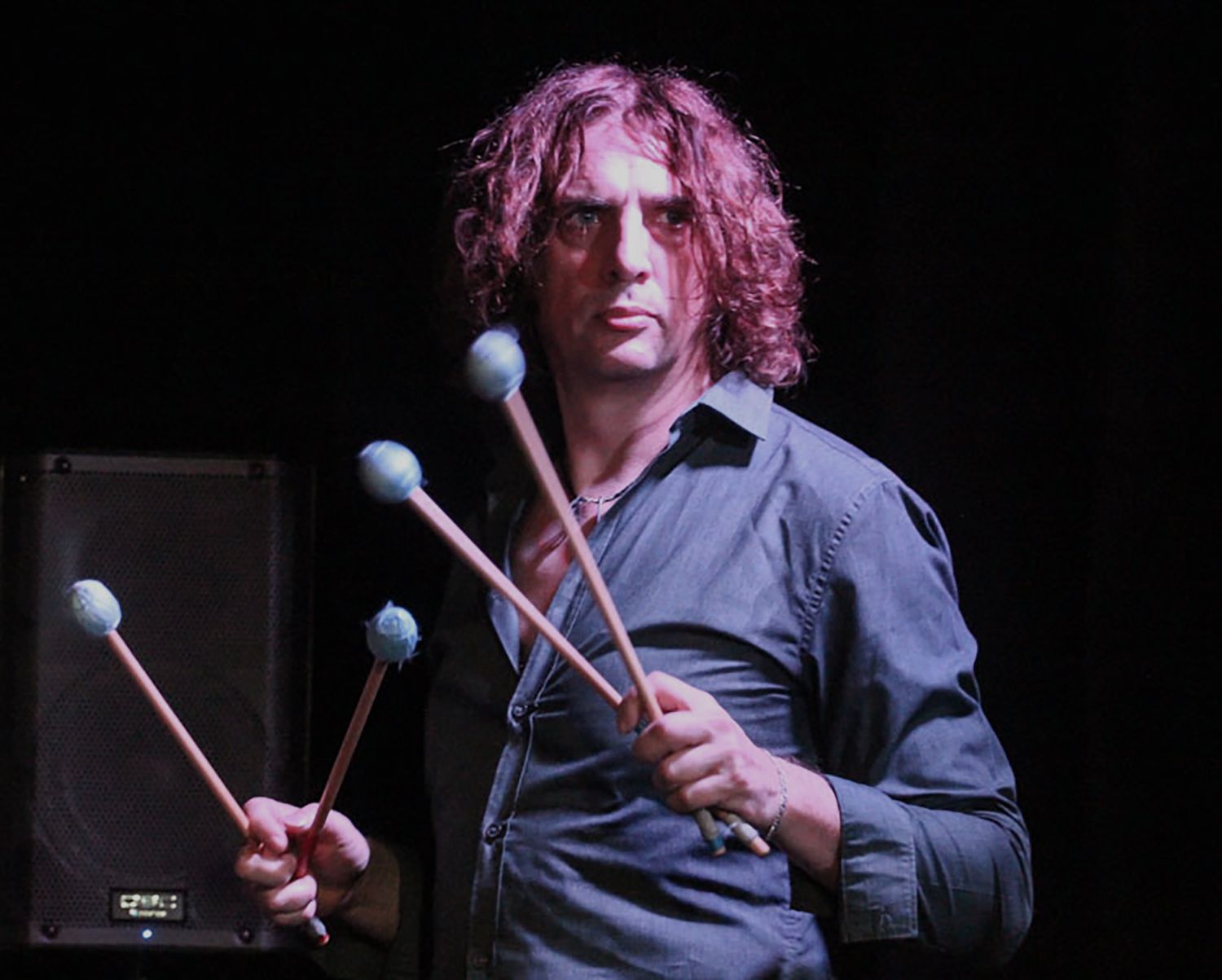 Dyskografia (niepełna, zapewne):
Bernard Maseli – Wonderful Jazz Cafe (2003), Live (2005), Diary (2011), Open Windows (2015), Fragile (2017), Drifter (2021); Bernard Maseli Septet – Good Vibes of Milian – (2021); Walk Away – Penelopa (1986), Walk Away (1989), Magic Lady ft. Urszula Dudziak (1989), Live (1990), Help Youself (1992), F/X (1994), Saturation (1995), For You ft. Urszula Dudziak (1996), Walking Around (1997), Double Walk (2000), Queen of the Night Street (2004), Zarimba (2005), The Best of (2015), Papaya ft. Urszula Dudziak (2016), Walk Away & Dean Brown – Blue Note NY (2018); Young Power – Nam Myo Ho Renge Kyo (1989); Young Power (1991); Back In – Electric Live (1995), Rubikon ft. Nippy Noya (2010), Live ft. Nippy Noya (2012); Music Painters – Music Painters (1995), Other Story/Inna Bajka (1996); Krzysztof Ścierański – Independent (2004); Globtrotters – Globtrotters (2000), Fairy Tales of the Trees (2003), Both Sides (2006), Stop – Don't Talk (2009); Zbigniew Preisner – Beautiful Country (2004), Silence Night & Dreams (2007); Colors – The Colors (2010); MaBaSo – Sunshine of Your Love (2014), We Will Rock You (2017) oraz Tylko Chopin – Lora Szafran (1994); Melodies – Anna Serafińska (1999); Upojenie – Anna Maria Jopek & Path Metheny (2002); Lepszy Model – Kasia Klich (2002); Session Natural Irish & Jazz – Carrantuofill (2005); Wake Up – Sleeping Camels (2010); Unfinshed Business – Dean Brown (2011);  I'm Gonna Rock You – Beata Przybytek; Między nami – Dominika Zioło; Me & My Guitar – Grzegorz Skawiński (2012); Diabeł mi Cię dał – Iza Kowalewska; Polish-Hungarian Connection – Pal Vasvari  (2013); Black Bird – Black Bird; Złote myśli kobiety – Małgorzata Maliszczak; Heart Made – Anna Ruttar (2015);