Juźko Łukasz
Łukasz Juźko (1989 Biała Podlaska) – saksofonista, kompozytor, band-lider i wykładowca. Absolwent Szkół Muzycznych w Białej Podlaskiej i Szczecinie oraz Akademii Muzyczna w Gdańsku. Zdobywca wielu nagród i wyróżnień w indywidualnych konkursach muzycznych o bardzo różnej stylistyce.
Brał udział w wielu warsztatach nie tylko jazzowych. Współpracował m.in. z: Judy Bady, Newman Tylor Baker, John Batsch, Wayne Dockery, Billy Harper, Jerzy Jarosik, Jan Konop, Leszek Kułakowski, Steve McCraven, Reggie Moore, Leszek Możdżer, Sylwester Ostrowski, Gregory Porter, Maciej Sikała, Francesca Tanksley, Piotr Wojtasik oraz Belmondo Brothers Quintet (F).
Grał w zespołach: HCR (półfinaliści Must Be The Music 2014); Funkloopy; Horeb; Segi; Jan Konop Big-Band (Grand Prix XV Mezinárodní Hudební Festival Česká Kamenice i II nagroda na XIX Big Band Festival w Nowym Tomyślu – 2014); Leszek Kułakowski Orchestra oraz formacjach: Aleksandry Tomaszewskiej i Krystiny Ghedzik. W 2011 roku, w czasie studiów, założył zespół Sekstans, który zwyciężył w konkursie Young Best Jazz w Szczecinku oraz zdobył wyróżnienie na XV Przeglądzie Młodych Zespołów Jazzowych i Bluesowych w  Gdyni (2012). W podobnym czasie, wraz z Bartoszem Świątkiem zrealizował Polished Blue Project, który przebił się do półfinału w 6th Bucharest International Jazz Competition (2011).
Od roku 2016 prowadzi własny Łukasz Juźko Quartet, który w rok później wydał dobrze przyjętą przez krytyków płytę. Wcześniej prowadził też Pocket Trio (2013-15) współpracujące m.in. z wokalistą, Adamem Bartuszem.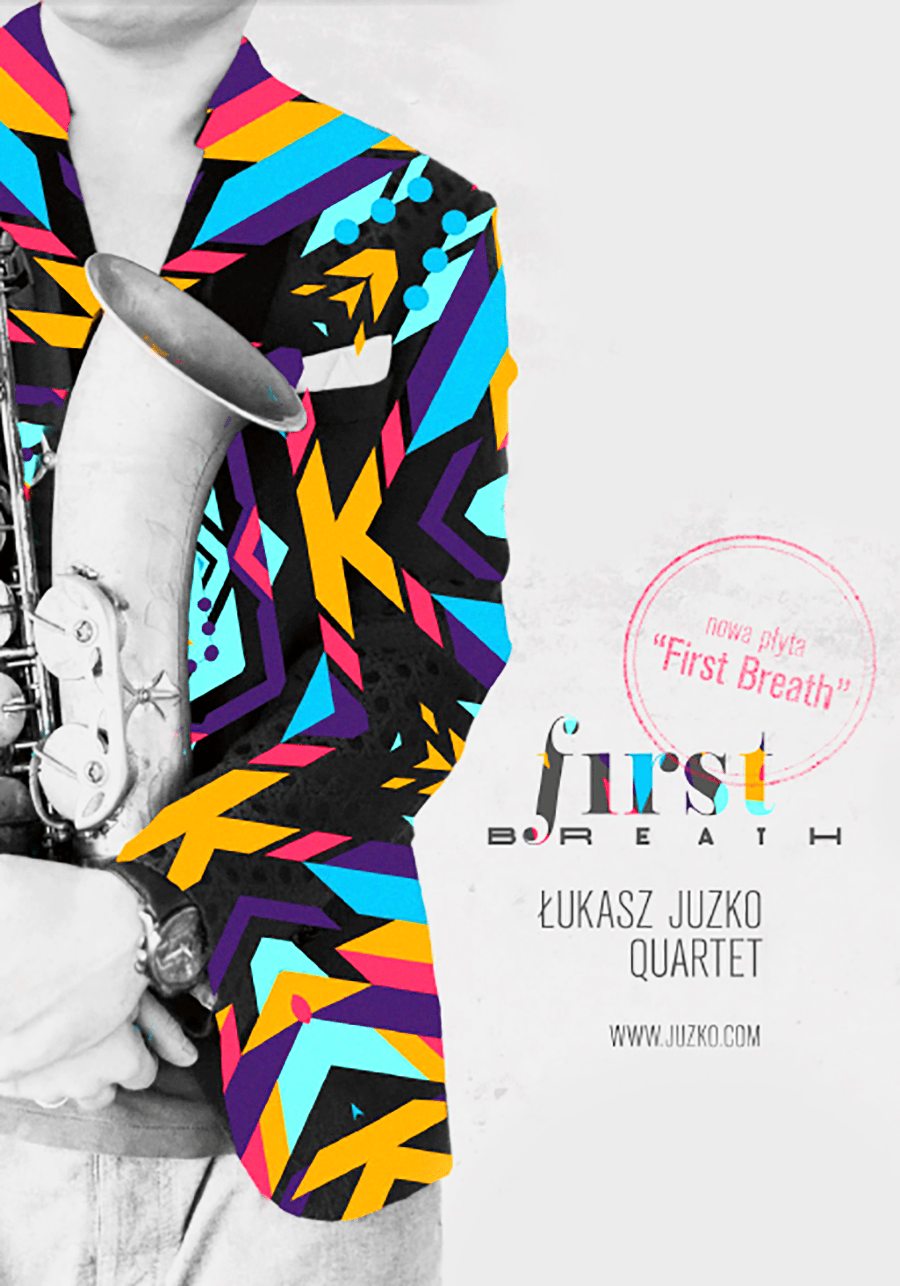 dyskografia:
Sammertajm (SP) – Funkloopy (2013); Sekstans – Sekstans (2012); Tu Wpisz Tytuł – Drewnofromlas (2013); Folk Inspirations – Krystina Ghedzik (2015); Vabank (SP) – Funkloopy (2016);  Chrystus Zmartwychwstan Jest (SP) – Horeb/Jazzuj Panu Cała Ziemio (2019); Lepszym człowiekiem (SP) – HCR (2016); First Breath – Łukasz Juźko Quartet (2017); Wyblakłe Ściany (SP) – Segi ft. Tomasin (2020) oraz Koncert Monograficzny – Big-Band AM Gdańsk p/d Leszka Kułakowskiego (……); Tribute to Frank Sinatra – Jan Konop Big-Band (……);